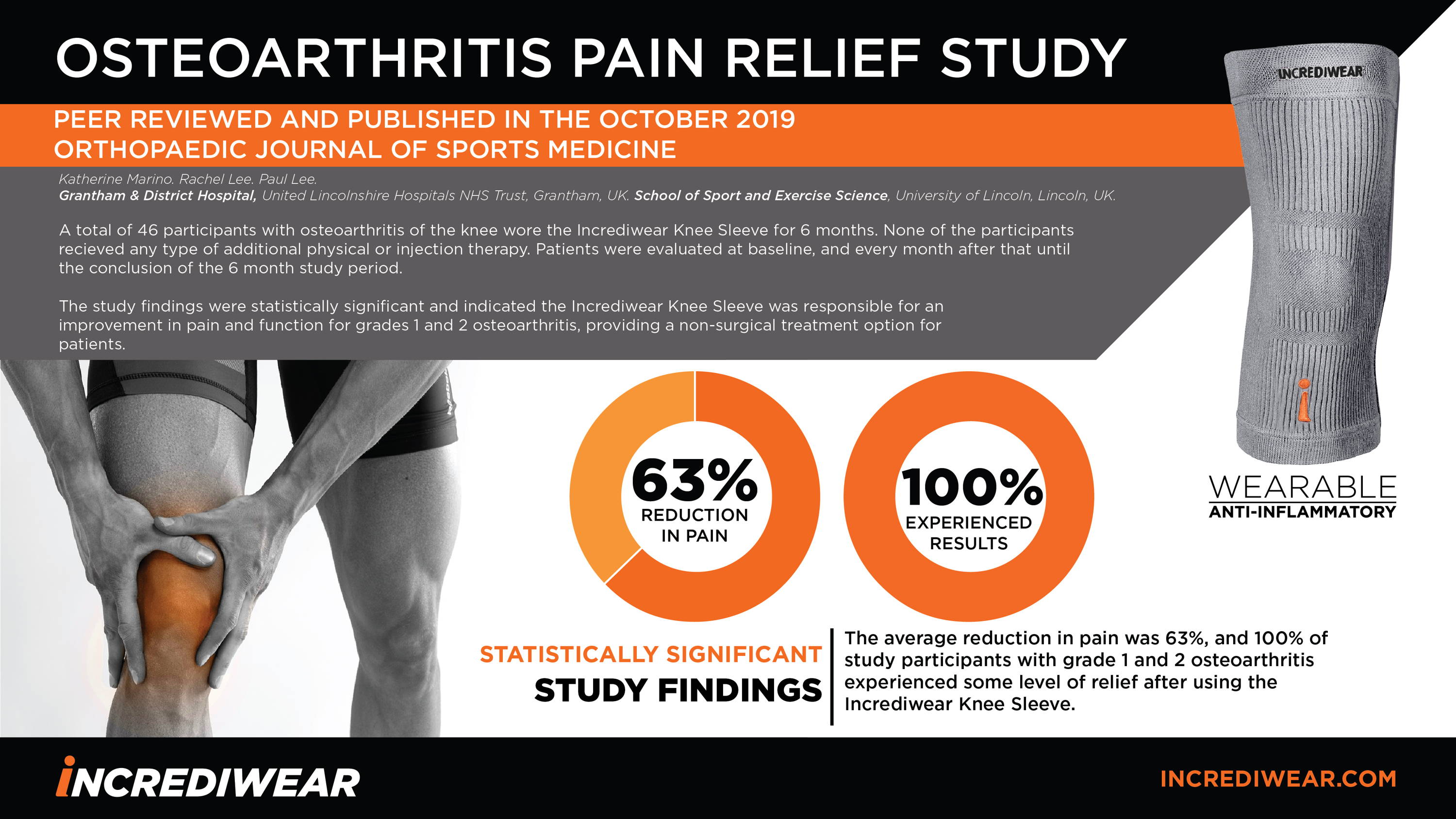 EFFECT

OF GERMANIUM-EMBEDDED KNEE SLEEVE ON OSTEOARTHRITIS OF THE KNEE
The Orthopedic Journal of Sports Medicine, Katherine Marino, MBChB, MSc*, Rachel Lee, MBChB, Paul Lee, MBChB, MFSEM, MSc, PhD, FEBOT, FRCS
---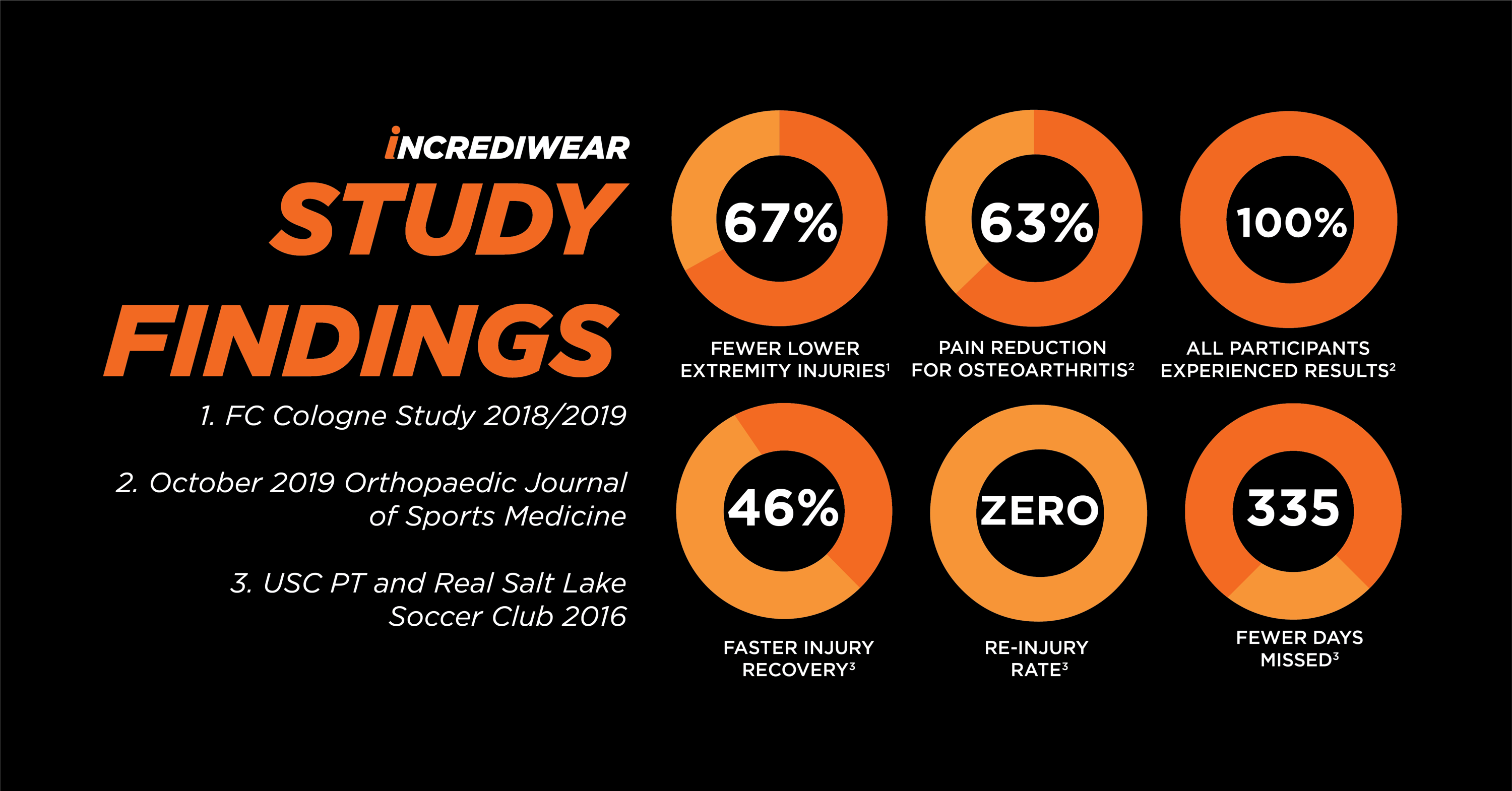 In the last five years, two studies have been conducted on the speed of recovery from wearing Incrediwear sleeves. The first study was conducted by USC Division of Biokinesiology & Physical Therapy in 2016 on the Real Salt Lake soccer club. The second was conducted in 2019 on the FC Cologne soccer club. Both studies focused on the effectiveness of wearing Incrediwear sleeves to reduce time-loss for professional athletes.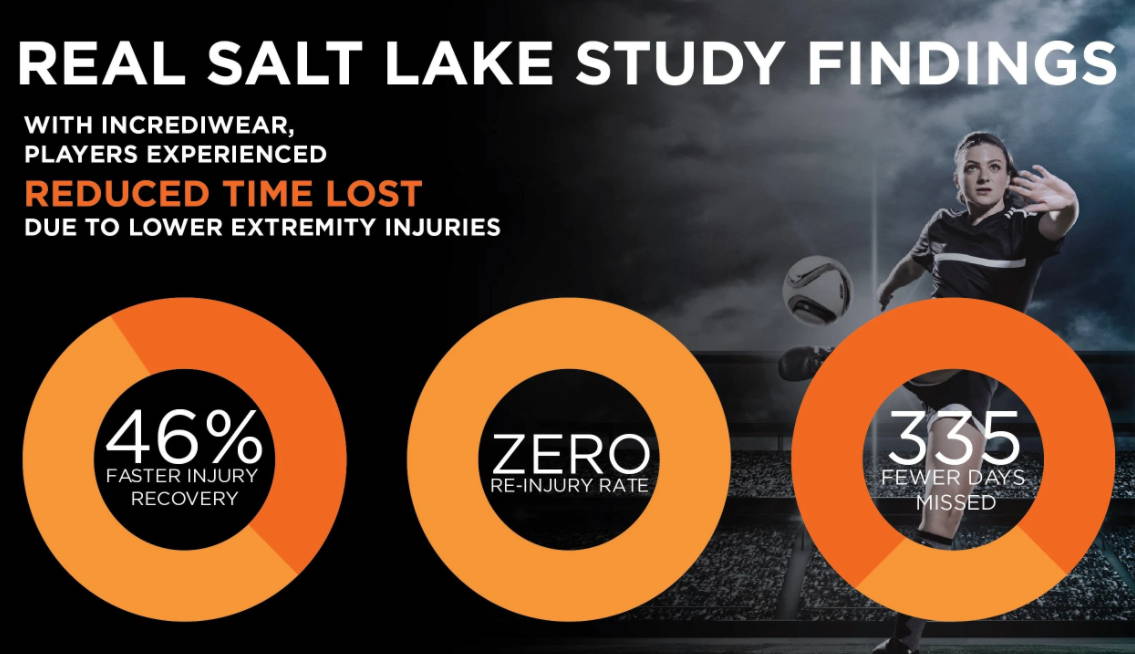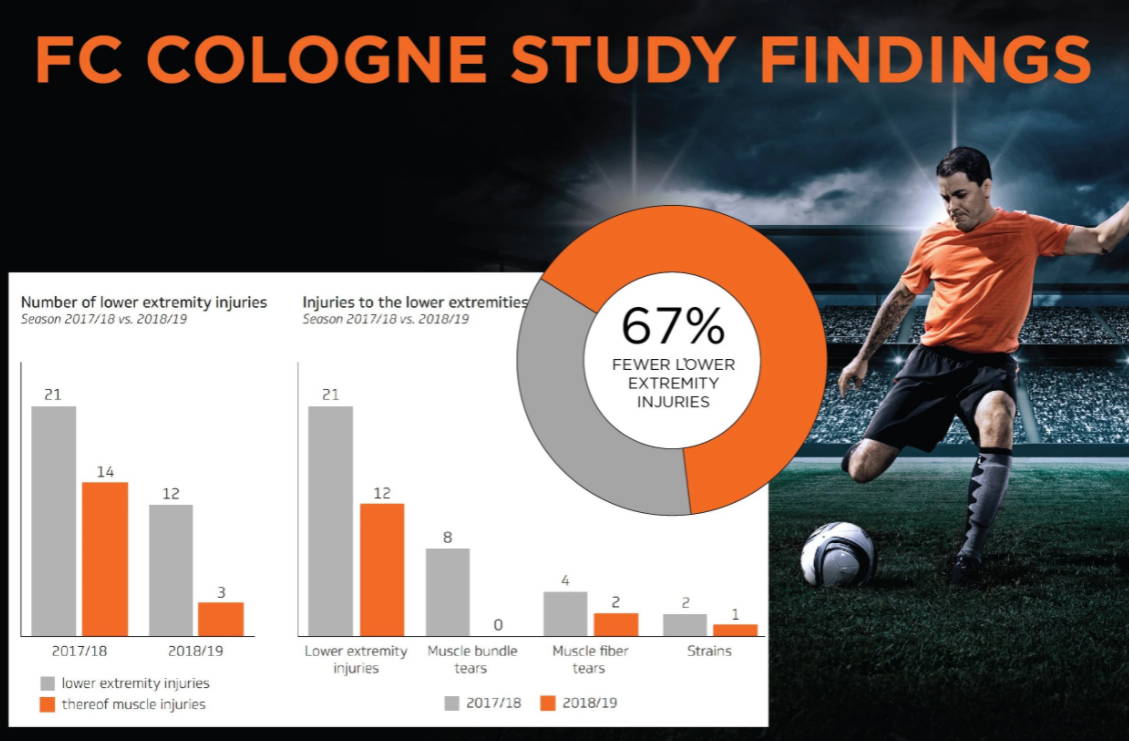 The 25 team players were instructed to wear Incrediwear braces and sleeves through the duration of the season. With injury, players would wear a sleeve on the affected area. Sleeves were also used during sleep, travel days, and before, during and after training sessions. In comparing the 2018 and 2019 seasons, FC Cologne found that the sleeves contributed to faster absorption of swelling and pain improvement in acute injuries. Players noted the high quality of comfort benefits of the sleeves and braces, with little to no restriction in their training performance.
---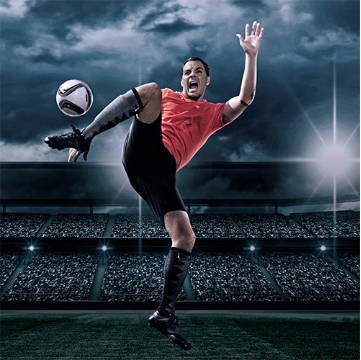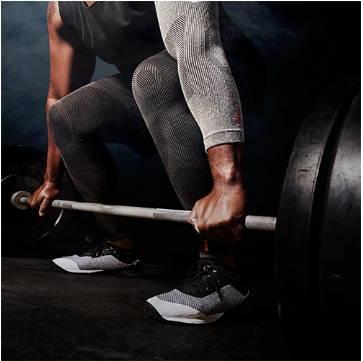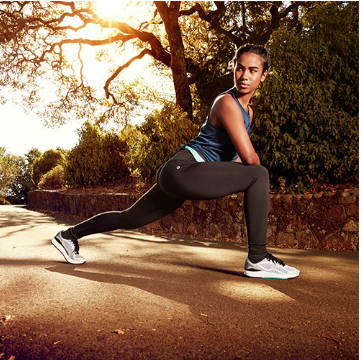 MLS STUDY 2016
RESULTS:
✓ 46% FASTER RECOVERY
✓ DECREASE NUMBER OF INJURIES
✓ DECREASE NUMBER OF GAMES MISSED
✓ ZERO RE-INJURY RATE
STUDY REFERENCE:
Effects of Incrediwear Recovery Wear on Time-Loss for Professional Soccer Players. Brian Stirling, SPT, CSCS, Jonathan Sum, PT, DPT, OCS, SCS, Tyler Knight, MS, ATC, CSCS USC Division of Biokinesiology & Physical Therapy.
TRI-ATHLETE 2018
RESULTS:
✓ 25% DECRESASE IN MUSCLE SORENESS
✓ 23.5% DECREASE IN MUSCLE TENDERNESS
✓ 25% INCREASE IN MUSCLE SUPPLENSS
✓ 24% OVERALL LESS SORENESS AFTER ELITE TRAINING
STUDY REFERENCE:
Effects of Incrediwear Anti-Inflammatory Recovery Sleeves on Delayed Onset Muscle Soreness for Elite Triathletes. Nicole Schwery, Mark Allen, E. Todd Schroeder, Ph.D. K2 Sciences.
DISTANCE RUNNERS 2018
RESULTS:
✓ 22% DECREASE IN MUSCLE SORENESS
✓ 8% MORE MUSCLE LOOSENESS
✓ 10% DIFFERENEC IN COMFORT LEVEL
✓ 17% DECREASE IN MUSCLE FATIGUE
STUDY REFERENCE:
Gloria Beam MD of Alpine Orthopaedics, Orthopedic Surgeon and Previous USA Olympic Chief Medical Officer, Jeremy Scott, Med student, Olympic Pole Vaulter.